As Medical Director, the challenge is to continually push for better and better medical care in an era of decreasing reimbursements. Since 1985, our practice has utilized Electronic Medical Records which strengthens good communication between physicians.
Dr. George Rajacich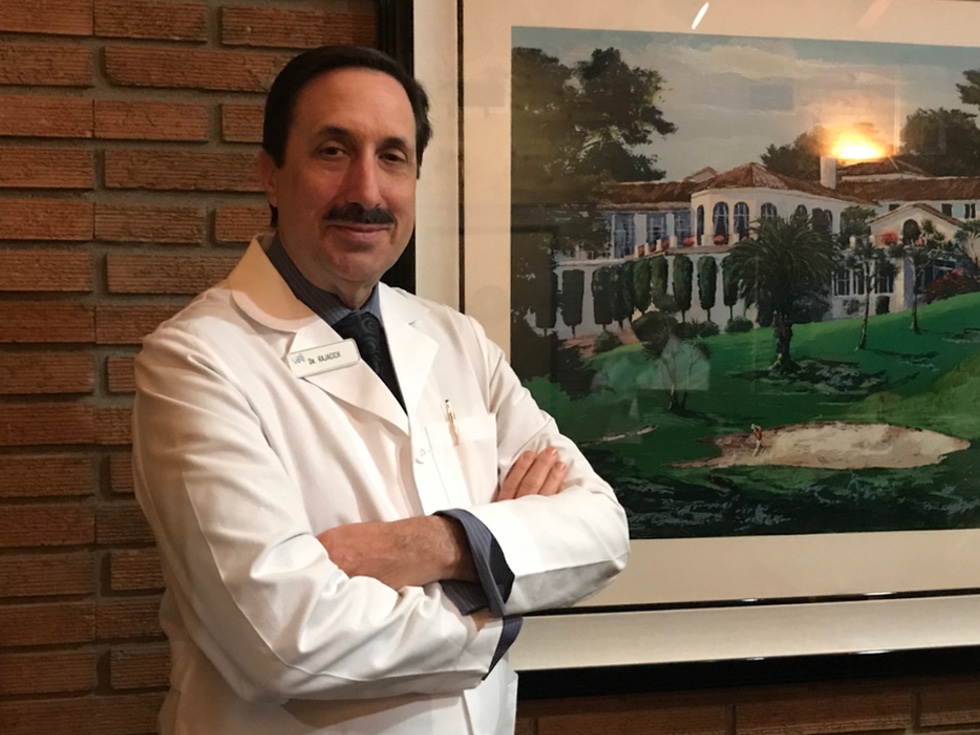 Dr. Rajacich specializes in Laser Vision Correction and in no-stitch cataract surgery, and treatment and surgery of the cornea. He is a diplomat of the American Board of Ophthalmology and is an Assistant Clinical Professor of Ophthalmology at Jules Stein Eye Institute, UCLA. He has also received residency training and served a corneal fellowship at UCLA.
He has taught advanced surgical technique in the U.S., Europe, Asia and South America. His extra training received during his corneal fellowship makes him highly qualified for laser vision correction.
Dr. Doreen Fazio

Dr. Fazio is a Board Certified Comprehensive Ophthalmologist who specializes in medical and surgical management of glaucoma. She graduated with her Bachelor of Science Degree in Biology from St. John's University in New York.
She received her medical degree from S.U.N.Y. Downstate Medical Center and completed her medical internship at St. Vincent's Hospital in New York City. Dr. Fazio completed her ophthalmology residency and glaucoma fellowship at Jules Stein Eye Institute, UCLA.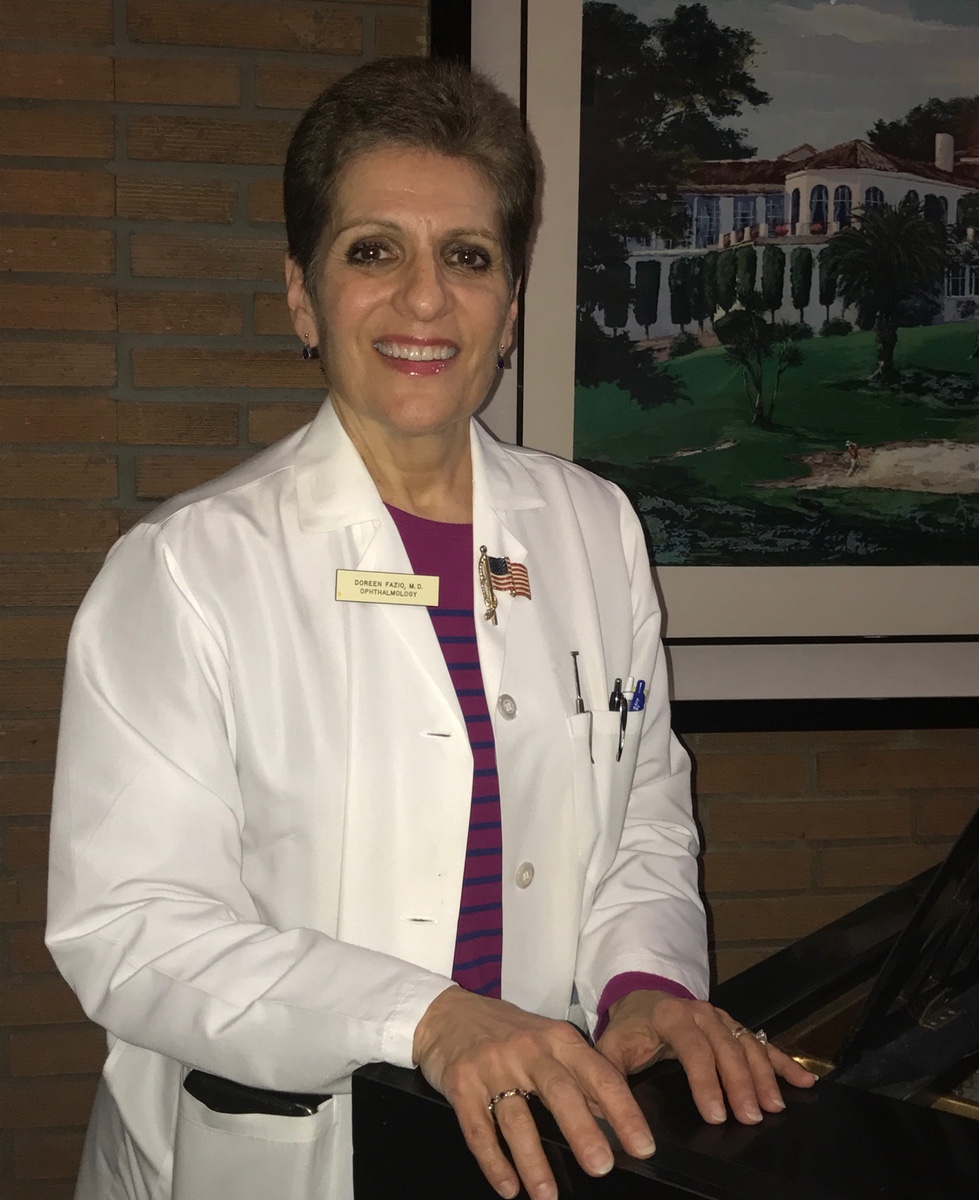 Dr. Michael Javaheri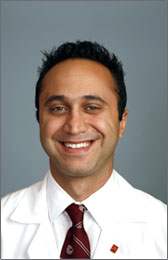 Born and raised in Los Angeles, Dr. Javaheri completed his undergraduate studies in Neuroscience at UCLA, where he graduated summa cum laude with honors thesis in 1999. He then attended the Keck School of Medicine of USC where he received his M.D. in 2003.
Following a one-year medical internship at Cedars-Sinai Medical Center in Los Angeles, he completed his residency at the prestigious Doheny Eye Institute and LAS+USC Medical Center at USC.
Dr. Javaheri then completed a two-year fellowship in vitreoretinal diseases and surgery at the esteemed Doheny Retina Institute, USC, where he was awarded a prestigious Heed Ophthalmic Fellowship, which is given each year to the most promising graduating ophthalmologists from around the country. During his residency and fellowship, he also earned a masters degree in the Department of Cell and Neurobiology at USC studying the effect of electrical stimulation of the retina.
Dr. Javaheri is an avid fan of basketball and football. He enjoys running and listens to music from around the world.
Dr. Maziar Lalezary

Dr. Lalezary studied neuroscience at UCLA and graduated summa cum laude. He received his medical degree from the University of California, San Diego School of Medicine. At the Vanderbilt Eye Institute, he completed ophthalmology residency and vitreo-retinal fellowship as a distinguished Gass Fellow.
The doctor is fluent in Farsi and Spanish. Through research, he strives to advance the field and deliver state-of-the-art care to patients. Currently, his research is focused on the use anti-VEGF therapy in the prevention of "wet" AMD.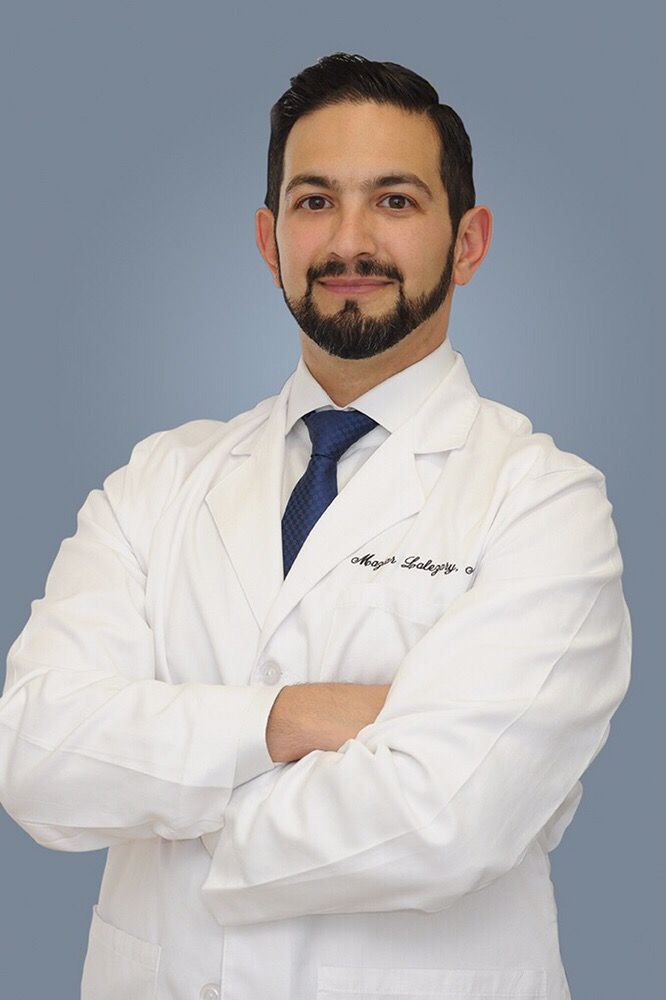 Dr. Hanh Le

Dr. Hanh Le is a board certified optometrist and has certification for the use of the therapeutic pharmaceutical agents. She has a Bachelor of Science degree from UCLA, where she majored in Biology with an emphasis on Marine Biology. After completing her undergraduate studies at UCLA, Dr. Lee attended the Southern California College of Optometry, where she received her Optometric Doctorate degree. Dr. Le completed externships at the VA Los Angeles Ambulatory Care Center, the Optometric Center of Los Angeles, the Eye Care Clinic at SCCO, and the San Diego Center for Vision Care.
Dr. Le performs comprehensive eye exams, pediatric eye exams, low vision exams, LASIK and cataract pre and post operative exams, soft and specialty contact lens exams, that include scleral lens fitting and those used to treat Keratoconous.
Dr. Le enjoys traveling, cooking, and spending time with her husband and three children. She is fluent in Spanish and Vietnamese.